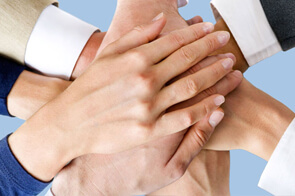 Syscom Infotech
offer great deals and cheap prices on the latest technology for computers and the associative products. We have a large range of Desktop PCs, Laptops, Printers, Computer Software, TFT Monitors, PC Peripherals, Components and Data Storage including External Hard Drives and USB drives. We also offer computer repairs, maintenance and networking for our clients.
Our Approach
We focus on giving customers the best price, best choice and the best service.
With more than two and half years od customer service throughout the suburbs and the core of Kolkata, Syscom Infotech offers a unique all-round shopping experience with a range of services including home delivery, full installation of products , take back facilities for large products, and a comprehensive after sales service. Thousands of competitor prices are checked every week to ensure that our prices are competitive.
We do have a big vision of generating a solid brand name - with customer trust and staff training at its core. We would wholeheartedly like to reinforce the commitment to the achievement of high levels of performance in this crucial area of customer support.
Our Motivation
Amidst every single step that is taken by an organization, the core motivating factors come into action. We, here at Syscom, take immense pleasure in reinstalling those motivating factors that lead to the growth of a renowned brand.
Best logistics award for social enterprise
The winner comes from inside of us and we do believe in the promotion of quality as far as logistivs management and social enterprise is taken into consideration. We are hard-knecked to sought out those issues that hinder growth at even the smallest and pay high degree of importance to the quality concerns.
High recommendation at the Call Centre Forum
An award for the most improved call centre support would like to be our primary goal – this produces a direct effect in our customer monitoring system.Wespend a lot of energy on high levels of staff development and training to ensure customers were given very high levels of customer service. Surrently, we have only 2-3 people to support the customers over the phone and a series of energetic guys in line who will soon form a compact team of quality cutomer support.
Best Retail Research at Marketing Research
For customer satisfaction research has got a huge role on the current strategic direction of the business.
Syscom Infotech
is ready to put together every single effort to update the knowledge pool inside the organication. To strategise and plan on the quality services as per the current market rquirements, we have already invested a part of our manpower for the direct surveys and have even outsourced one or two organizations for the online surveys.
Our responsibility
We believe that " Responsibility is a responsibilty if we consider it as a responsibility" – this etho has lead to the growth and practice of a special mantra in Syscom, the "sewa" as the highest level.
Dear customer, Syscom is ready to:
Procure the best valued branded and configured system from the market for you
Deliver you the products at the right time as per the specifications provided by you
Monitor periodically on the systems provided by us and ensure the you get the satisfactory performance from your system for a long period of time
Repair or replace the affected parts as soon as they are detected and set your system ready to run as smooth as expected by you
Above all, we would take immense pleasure being a bigger part of your life where you can never forget us to call at you services for even the smallest of your needs. That's the base of branding.